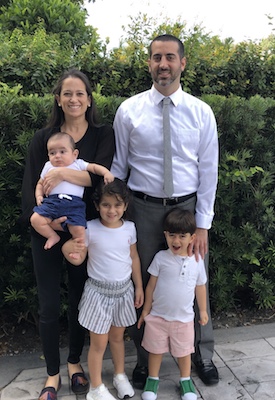 Dr. Ivette Coro is passionate about working with patients of all ages throughout their smile journey. She enjoys providing the best possible care to her patients: not only making a change in their smiles, but in their lives as well. She feels fortunate to work in a profession where she can meet and interact with so many different people.
Dr. Coro was born and raised in Coral Gables. While growing up, she loved visiting her father's office and was always interested in orthodontics. After exploring different fields of dentistry, orthodontics was a natural fit.
She graduated from Our Lady of Lourdes Academy High School in 2002 and proceeded to the University of Florida, where she studied food science and human nutrition and obtained a Bachelor of Science. Dr. Coro received her Doctorate of Dental Medicine from the University of Florida's College of Dentistry. After dental school, Dr. Coro went to Nova Southeastern University to earn a Master of Dental Science and a certificate in orthodontics and dentofacial orthopedics.
In addition to her formal education, Dr. Coro has attend meetings organized by the American Association of Orthodontists and affiliated organizations, and participates in cutting-edge lectures and hands-on training to stay up to date on the latest technology and information regarding dental materials, technology, and equipment. She also stays current on the MEAW technique and Invisalign®. In 2011, she attended a week long MEAW intensive course taught by Dr. Sadao Sato, where she learned to treat complex cases. Dr. Coro also attends continuing education courses on medical emergencies in the dental office and how a patient's overall health, not just dental health, plays an important role in treatment.
Dr. Coro remains active in local and national dental organizations. She serves as a member of the American Association of Orthodontists, the Southern Association of Orthodontists, the Florida Association of Orthodontists, and the American Dental Association. She is also actively pursuing board certification in orthodontics, having successfully attained the status of board-eligible orthodontist to become a Diplomate of the American Board of Orthodontists.
When she is not in the office, Dr. Coro enjoys spending time with her husband David, three children, family, and friends.